Trip Report for Pokagon State Park
Friday, January 14 to Sunday, January 16, 2000
Pokagon is always a nice time in the winter, especially if there's enough snow to get some good runs in on the unofficially designated sledding hill. Inflatable sleds are highly recommended, as there are some wicked bumps on the hill. The toboggan run is also great fun. Just be sure to get there early. You often have to take a number and wait around a while to get your toboggan, and the line to the run gets longer later in the day. The trails are pretty easy and enjoyable. There generally aren't very many people hiking the trails, so it can be a nice change of pace from the crowd at the toboggan run.
Here are some nice pictures from this trip...
Some friends admiring the trees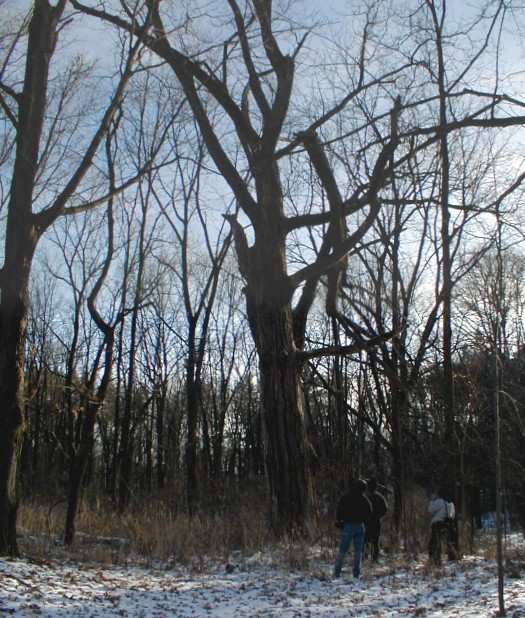 The unofficial sledding hill (minus the snow)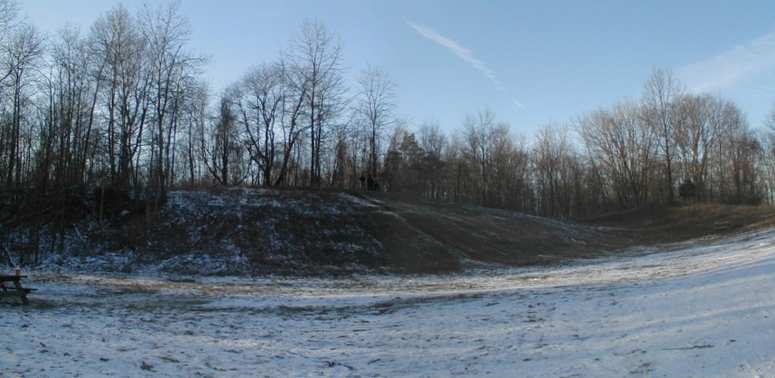 Frozen lake off of Trail 7

Staircase at Hell's Point (a kame)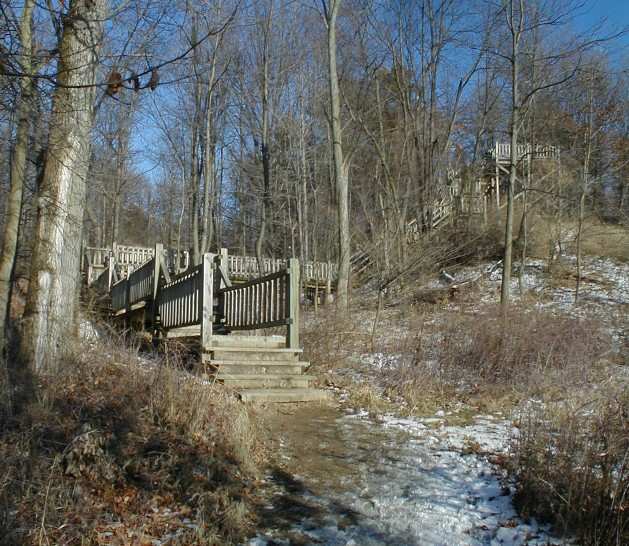 View of frozen lake from the top of a hill