Trip Report for Indiana Dunes National Lakeshore in Indiana
Saturday, August 28 to Sunday, August 29, 1999
On Sunday we took our kayaks to Lake Michigan at Lake View Beach. There was a strong, constant wind out of the north, which created large, pounding waves that got bigger as the day progressed. It was a warm, sunny day, but we wore windproof/waterproof jackets because the wind was so harsh. This weather was not conducive to kayaking. There were a few short successful (and heart-pumping fun) shoreline kayaking attempts in the morning, but afternoon attempts ended in kayakers being dumped. Our usually kayak-loving dog didn't like it much either (and we soon discovered he wasn't allowed on that beach anyway). On the positive side, the beach wasn't really very crowded. Here are some of our pictures for that weekend...
Our campsite at Dunewood Campground

Here's a nice panorama of Lake View Beach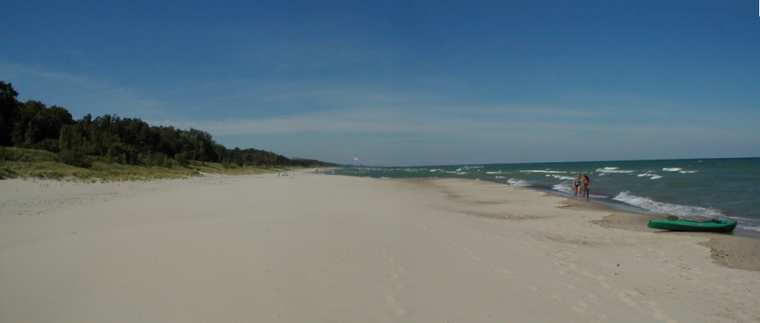 This was one of the more enjoyable kayaking jaunts.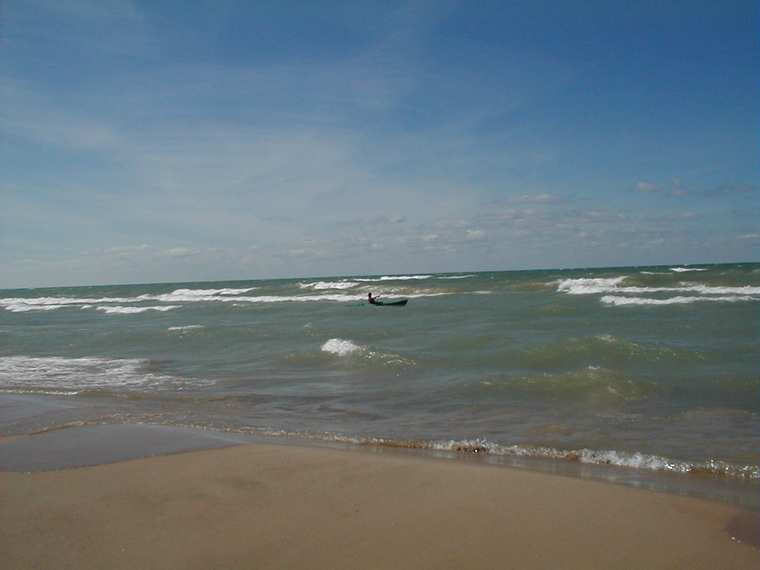 Here's another early (and successful) kayaking trip.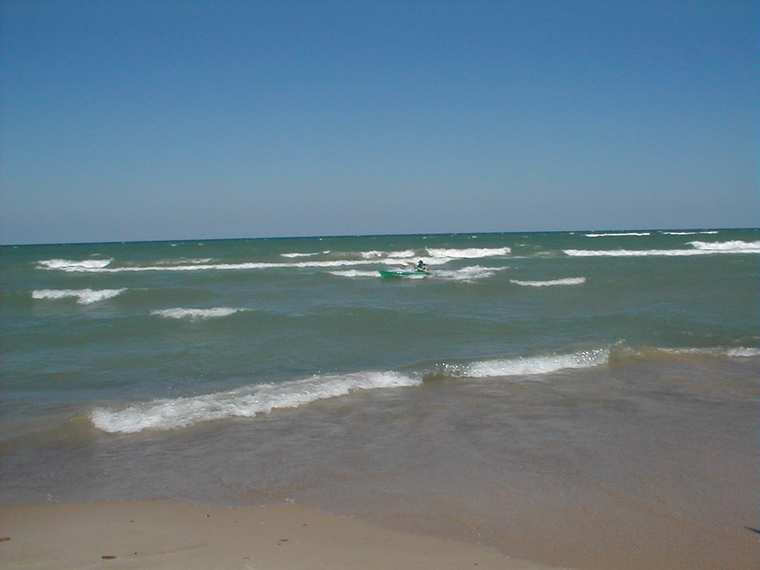 This was a less successful trip. (You can hardly see him kayaking out there.)