Trip Report for The Knobstone Trail from New Chapel to Leota
Saturday, November 6 to Sunday, November 7, 1999
There are some very tough hills. Lots of up and down. Hiking poles are highly recommended. And don't be afraid to just get down on your butt and scoot down a steep hill. We passed by a couple of hilltop ponds, but no moving water. The leaves were beginning to fall, so several beautiful vistas of far off hills and towns were visible. The trail follows along some nice ridge tops, and it's all enjoyable hiking. Have plenty of water to get you up those hills, though.
Check out some pictures taken on this trip...
Somehow this sign got stuck in the middle of the tree trunk, and the tree kept right on growing.
(Perhaps it's an act of rebellion on the part of the tree?)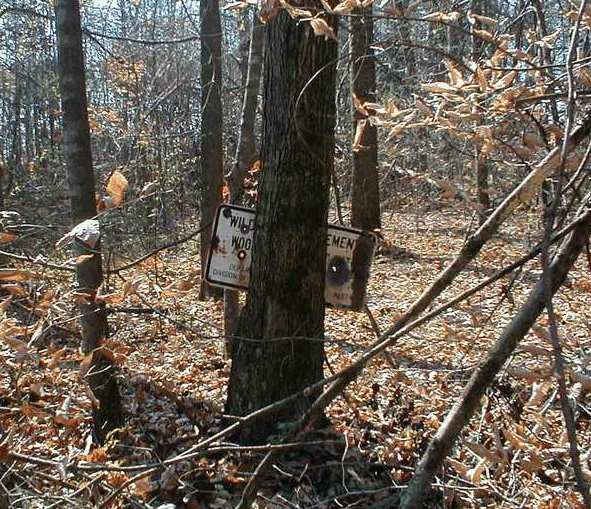 This is a pretty little valley (with a dry stream bed?)...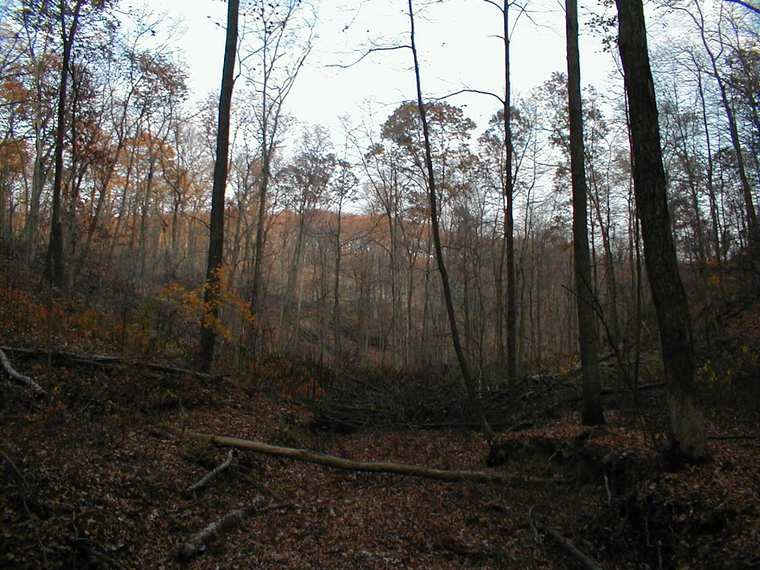 I like the subtle variety of colors in the valley below.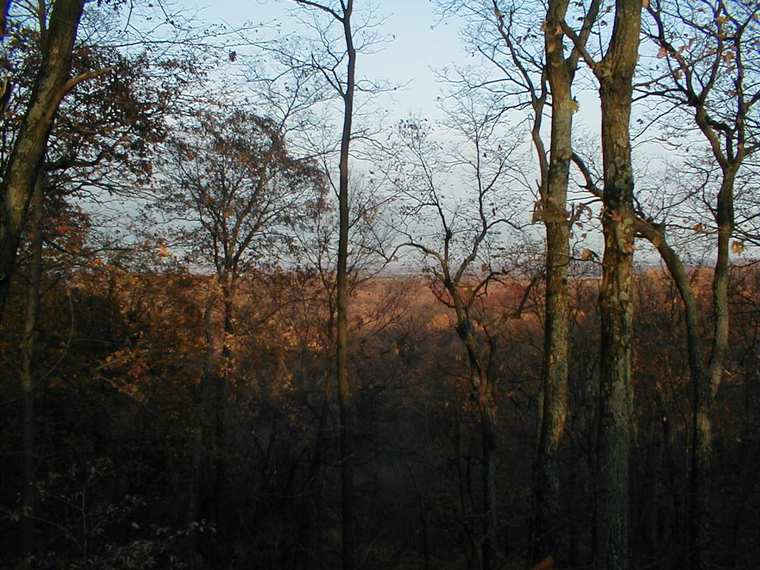 Hope one of those trees living on the edge doesn't fall onto our friend...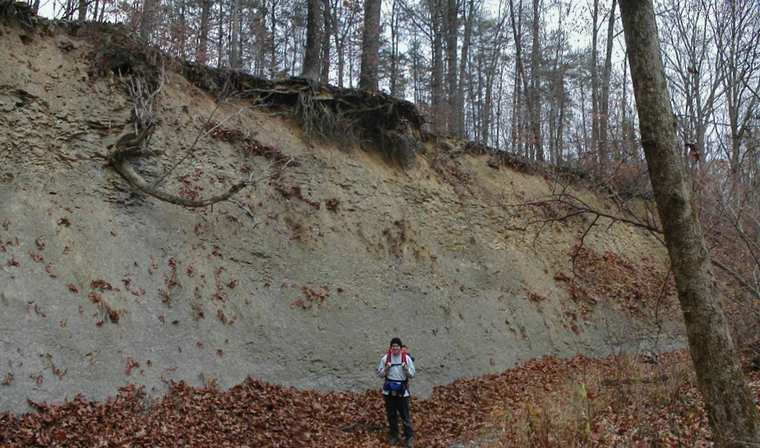 Here's a nice panorama of the valley below (taken midway downhill), and the trail takes you down to it rather steeply.