Trip Report for Hemlock Cliffs and Indian-Celina Campground
(in Hoosier National Forest)
May 10-12, 2004
(submitted by Erin Thompson)
Springtime camping at the Indian-Celina Campground
The layout consists of sites in two loops: one electric and one non-electric, which additionally offered three walk-in sites set further in the woods. We chose one of those.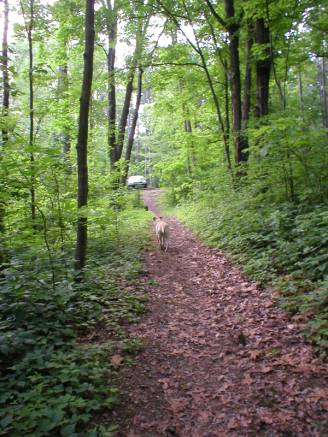 Wooded, but fairly close together, the sites have fire pits with grates, tent platforms, and picnic tables. We were joined by only two other campers in this whole loop.
Indian-Celina has two large lakes after which the park is named, and also features the 15.7-mile Two Lakes Trail and within it the Celina Interpretive Trail. Something interesting I learned on the one-mile interpretive trail, which passes the historic Rickenbaugh house, is that Indian Lake lies over what used to be a town. Until the 50s the old house served as that town's post office.
Exploring Hemlock Cliffs
Exploring Hemlock Cliffs was the initial intention for the trip, so we did our hiking there. Here's a map that shows these areas' relation to one another, with the campground at number 1 and Hemlock Cliffs at number 5: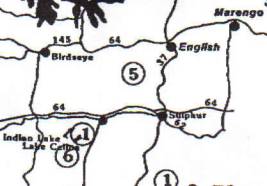 They are BOTH on Hwy 37; 37 jogs west along I-64 for an inch.
Hemlock Cliffs was totally empty (It was a Wednesday afternoon), a hiker's dream for great terrain such as this. Hemlock Cliffs has great hiking along varied topography, with many ravines, cliffs and rock outcroppings, low-discharge but dramatic waterfalls, and my particular favorite, hiking through shallow streambeds. As a huge fan of Turkey Run who also hates battling the foot traffic, I have determinedly scoured the state for comparably scenic hiking - the kind that just leaves you shaking your head in disbelief that you really are still in Indiana.
Rock shelters everywhere…and in National Forests you can camp anywhere away from trails and water!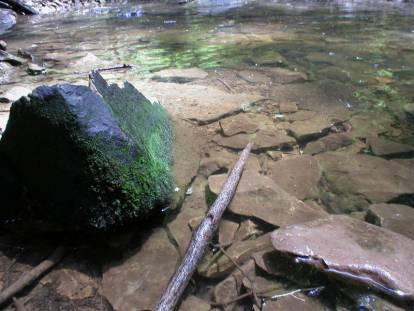 clear pool with crayfish and minnows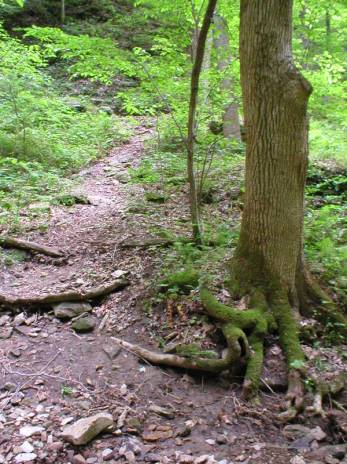 tractable trails throughout, dog friendly (no ladders!)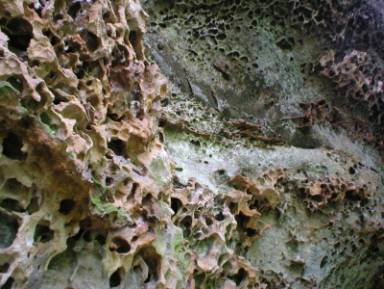 unique rock formation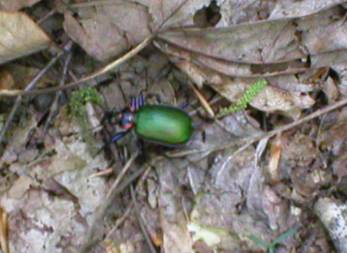 many beautiful beetles!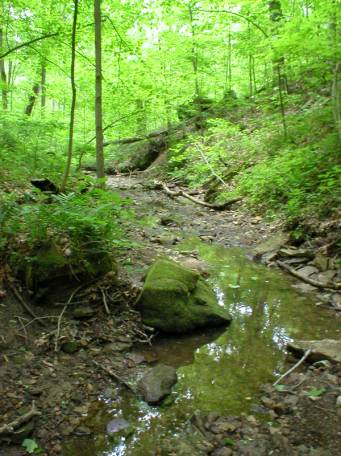 glowing forest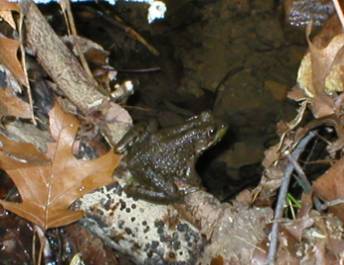 ribbit!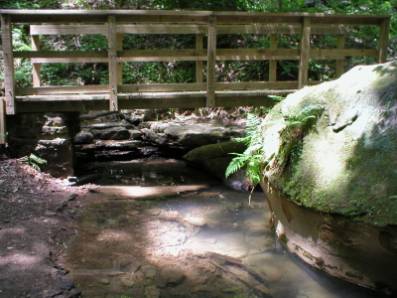 not everything is as dainty as this, thankfully!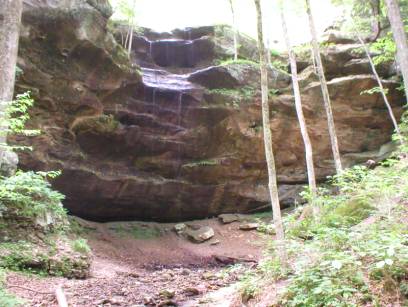 springs and water-trickles abound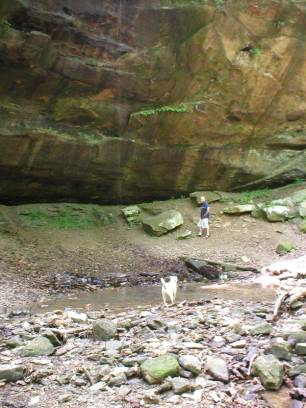 ...dinosaur land...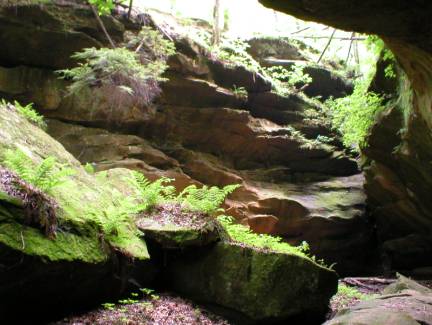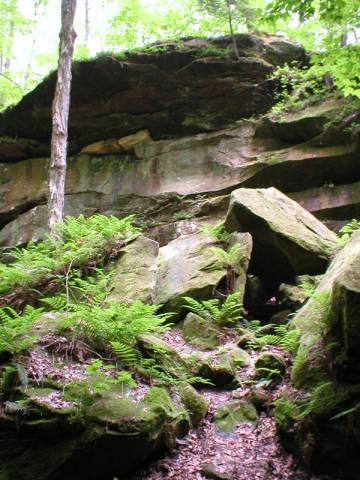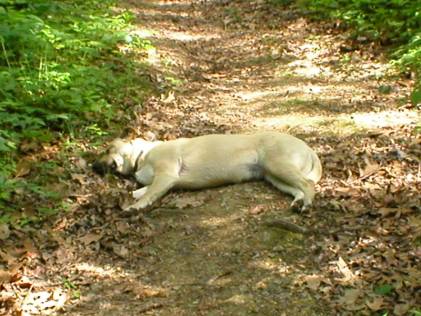 the end!
P.S. Bring LOTS of tick repellant! I'm serious!