Trip Report for The Knobstone Trail at Delaney Park and Spurgeon Hollow
Saturday, October 30 to Sunday, October 31, 1999
This weekend we backpacked in a nice, big loop to get from one trailhead to the other. There are some tough hills, but it's very nice hiking. It was a good thing we carried our water in because there was no water in the streambeds. The trees were in full color-changing mode, so the trails and panoramas were beautiful, and it was great to have a carpet of yellow under our feet on some stretches of the trails. Be aware, however, that some parts of the trails are poorly marked, and it's very easy to get off on some old logging road without realizing it. We did. Here are some pictures taken from the trip, though...
A nicely shaded trail on a bright, sunny day is a good thing.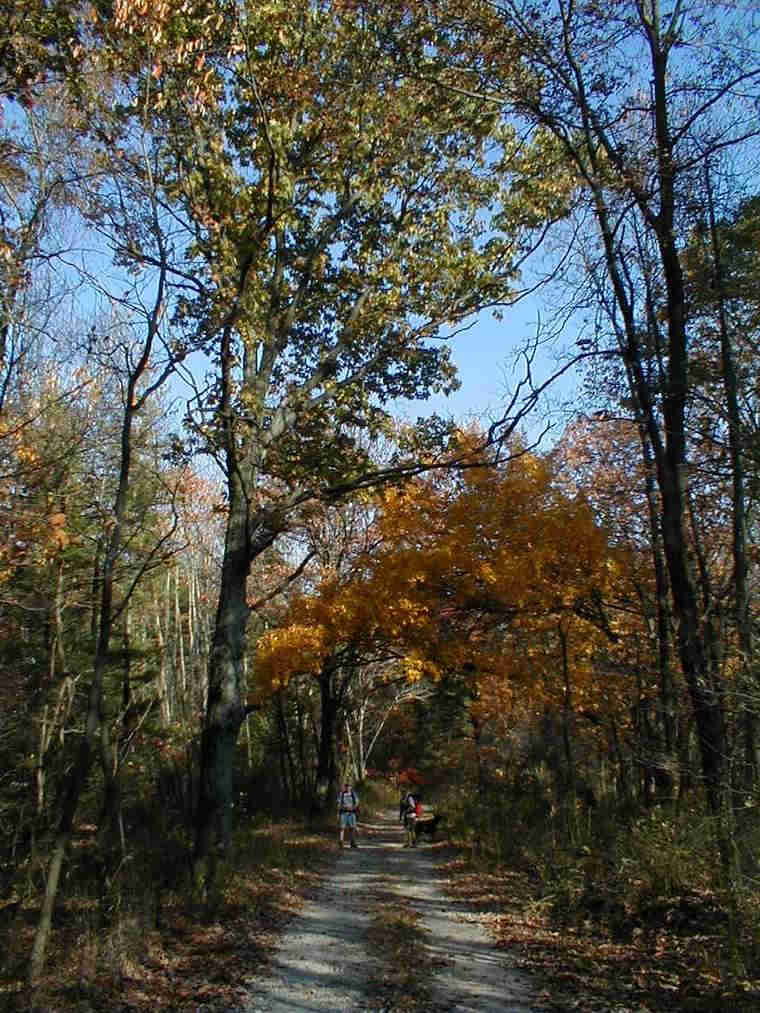 This is a pretty panorama of the opposing hillside.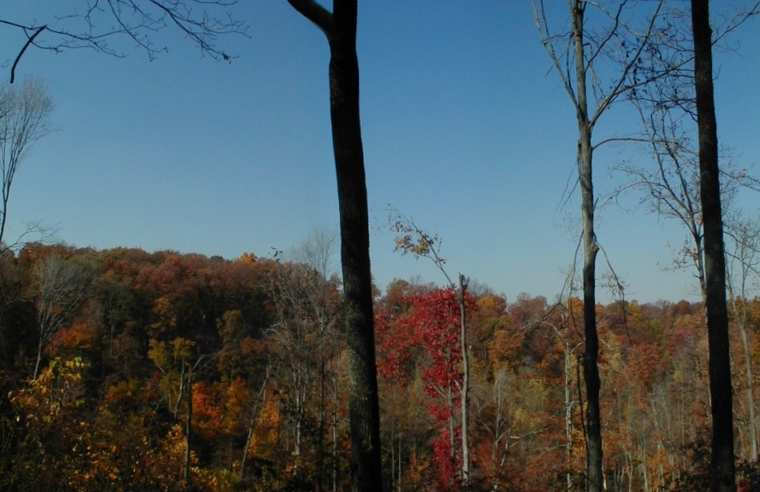 Autumn in full glory...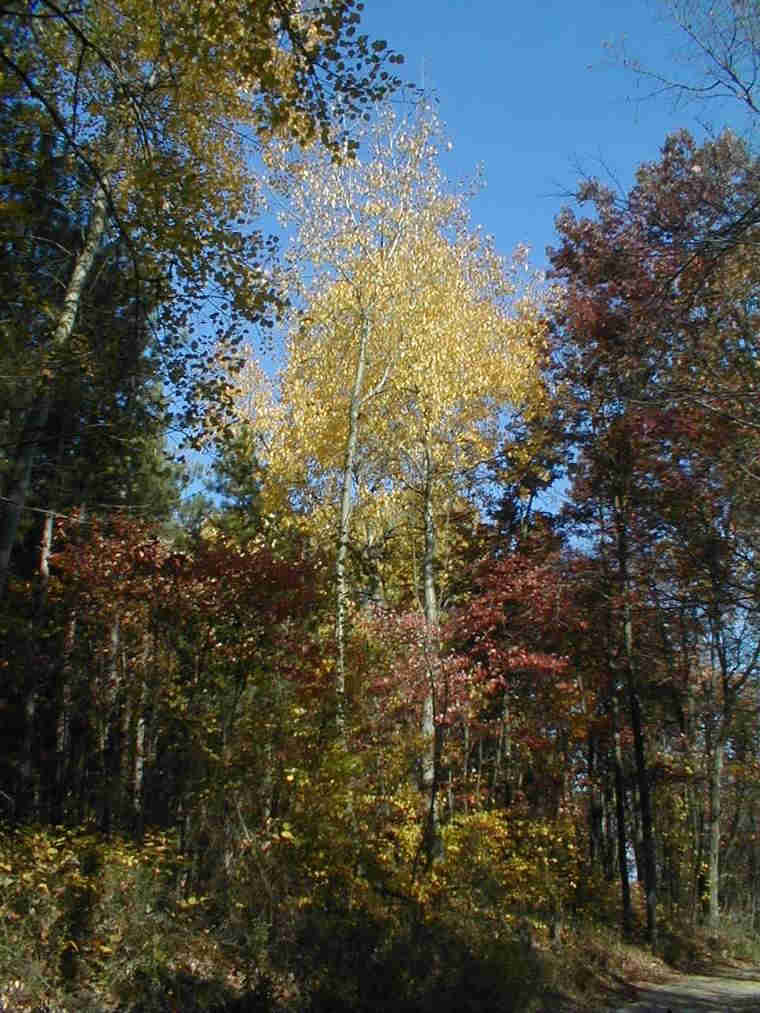 Some new sprouts on the trunk of a fallen tree...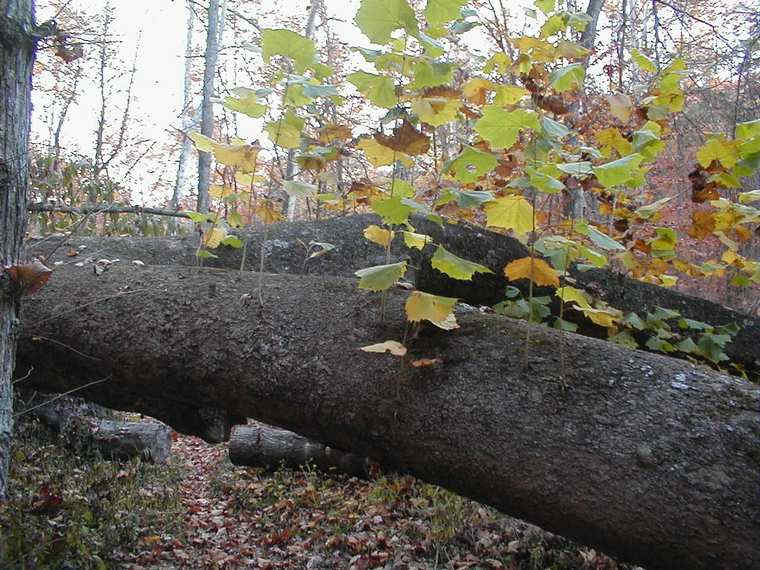 This was a rather swampy, mushy (though weirdly beautiful) lake.